General Sessions
---
Wednesday, March 22, 2017
12:15- 1:30 p.m.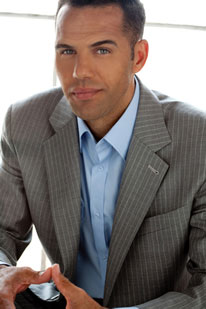 From Corrective Action to Competitive Advantage: How Diversity is Reshaping Our World
Steve Pemberton
Vice-President, Diversity and Inclusion and Global Chief Diversity Office, Walgreens Boots Alliance
Fortune 50 Executive, Author of "A Chance in the World" & Voice of Change for Youth
Steve Pemberton is Vice-President, Diversity and Inclusion and Global Chief Diversity Officer for Walgreens Boots Alliance, the first global pharmacy-led, health and wellbeing enterprise in the world, employing 370,000 people in 25 countries. Prior to that he served as Chief Diversity Officer for Walgreens, becoming the first person to hold that position in the historic company's 117 year history. He is widely considered a subject matter expert on matters of diversity and inclusion and its importance to the sustainability of organizations and the communities they serve.
Pemberton is responsible for overseeing the company's global efforts to create and maintain a diverse and inclusive environment that reflects the culture, people and perspectives of the nations in which it does business while mirroring its current and future customers and communities. He and his team are specifically focused on the following areas: strategic diversity management, global diversity councils and business resource groups, disability initiatives, supplier diversity and compliance objectives. He has also served as a valued internal consultant to Marketing, Community Affairs, Government Affairs, Legal and Merchandising functions.
Under Pemberton's leadership, Walgreens reached record levels of performance on nearly every measure of diversity and inclusion from representation to supplier diversity spend. An extended part of his responsibilities has been to serve as a public ambassador for the company on matters of employing people with disabilities. In that capacity, he has frequently represented Walgreens' employment model at the White House and on Capitol Hill. In 2015, he was appointed by United States Secretary of Labor Thomas Perez to serve on an Advisory Committee for the Competitive Integrated Employment of People with Disabilities.
Prior to assuming his role at Walgreens, Pemberton was Chief Diversity Officer and Vice- President of Diversity and Inclusion at Monster.com, the leading global online careers property where he had end-to-end management responsibilities for the Diversity and Inclusion business unit which focused on helping employers diversify their workforce. It was during his tenure at Monster that Pemberton coined the term 'Next Practices', to reflect the need for a stronger alignment between diversity and inclusion and driving shareholder value.
One of America's most inspiring executives, he brings a deep personal understanding of human differences and the human experience to his position. Pemberton was a ward of the state for much of his childhood, an experience he chronicled in his 2012 best-selling memoir, A Chance in the World (Thomas Nelson). His extraordinary life journey, featured in People Magazine, has been translated into multiple languages and continues to inspire audiences across the world; the movie adaption of his life is currently underway. Pemberton's tireless advocacy for the disenfranchised has earned him numerous accolades. His dedication to public service and personal and professional achievement have also earned him Honorary Doctorates from Winston-Salem State University (2014) and Boston College (2015). In 2015, Pemberton was awarded the prestigious Horizon Award by the United States Congress, presented to individuals from the private sector who have contributed to expanding opportunities for all Americans through their own personal contributions, and who have set exceptional examples for young people through their successes in life.
A graduate of Boston College, he is a Bostonian by birth and a Chicagoan by choice. Steve Pemberton resides on several non-profit boards including UCAN, Bernie's Book Bank and The United States Business Leadership Network. He and his wife Tonya are the proud parents of three children.


Awards presented during this session:
Dorothy Durkin Award for Strategic Innovation in Marketing and Enrollment Management
Adelle F. Robertson Continuing Professional Educator Award
---
Thursday, March 23, 2017
12:15- 1:45 p.m.  

Toward An Adult Learner Agenda: Policy, Influence, Strategy
Jamie Merisotis
President & CEO, Lumina Foundation
Jamie Merisotis is a globally recognized leader in philanthropy, higher education, and public policy. Since 2008, he has served as president and CEO of Lumina Foundation, one of the largest private foundations in the U.S. and a driving force for increasing Americans' success in higher education. He previously served as co-founder and president of the nonpartisan, Washington, DC-based Institute for Higher Education Policy, and as executive director of a bipartisan national commission on college affordability appointed by the President and Congressional leaders. Merisotis is the author of the highly-regarded 2015 book America Needs Talent, published by RosettaBooks.
He is frequently sought after as a media commentator and contributor. His writing has appeared in The Washington Post, Wall Street Journal, National Journal, Stanford Social Innovation Review, Washington Monthly, Huffington Post, Politico, Roll Call and other publications.
His work includes extensive global experience as an adviser and consultant in southern Africa, the former Soviet Union, Europe and other parts of the world. A respected analyst and innovator, Merisotis is a member of the Council on Foreign Relations in New York.
He is the recipient of numerous awards and holds honorary degrees from several colleges and universities. Merisotis commits his time and energies as trustee for a diverse array of organizations around the world, including his alma mater Bates College in Maine, the Council on Foundations in Washington, DC, The Children's Museum of Indianapolis, Anatolia College in Greece, and the London-based European Access Network. He lives with his wife Colleen O'Brien and their children Benjamin and Elizabeth in Indianapolis.

Awards presented during this session:
UPCEA Outstanding Continuing Education Student Award, Credit
UPCEA Outstanding Continuing Education Student Award, Noncredit
---
3:15- 4:15 p.m.   
The Collaboration Imperative: Balancing Response, Resource, and Innovation
Barbara McFadden Allen
Executive Director, Big Ten Academic Alliance
Barbara McFadden Allen is the Executive Director of the Big Ten Academic Alliance, the nation's premier higher education consortium. She has been with the organization for 23 years-serving as Executive Director for the last 16.
Allen is also the Vice President of the Association of Collaborative Leadership and previously served on the board of the National Consortium for Continuous Improvement in Higher Education. She has published, lectured, and consulted widely on building successful collaborations, global higher education issues, technologies for library and information applications, and digital information resources for groups such as the British Library, the National Library of Finland, the governments of Brazil and India, and the states of Missouri, Illinois, Virginia, and Oregon. Most recently, Allen co-authored "Wrapping it up in a person: Examining employment and earnings outcomes for Ph.D. recipients," published in the journal Science.
She received her A.B. and her M.L.S from the University of Missouri-Columbia.


Daniel Linzer
Provost, Northwestern University
Daniel I. Linzer became Provost of Northwestern University on September 1, 2007.  He is Northwestern University's Chief Academic Officer and an ex officio member of the faculty of each school. In this role he:
Supervises the educational policies and academic priorities of the University.
Encourages and coordinates initiatives in undergraduate and graduate education.
Oversees preparation of the university's annual budget.
Acts on faculty appointments and promotions.
Directs allocation of resources and space to academic units.
Is the acting chief executive officer in the absence of the President.
Linzer joined Northwestern in 1984 as an assistant professor, and is now professor of molecular biosciences. He has conducted pioneering research on the molecular basis of hormone action. Following four years as Associate Dean, Linzer was appointed Dean of Weinberg College of Arts and Sciences in 2002. Prior to coming to Northwestern, Linzer received his Bachelor of Science degree in molecular biophysics and biochemistry from Yale University in 1976 and a Ph.D. in biochemical sciences from Princeton University in 1980. He completed a National Institutes of Health postdoctoral fellowship at The Johns Hopkins University School of Medicine. Among the many awards he has received are the Searle Scholars Award, the American Cancer Society Faculty Research Award, and the Northwestern Alumni Association Excellence in Teaching Award.
---
Friday, March 24, 2017
11:15- 12:15 p.m.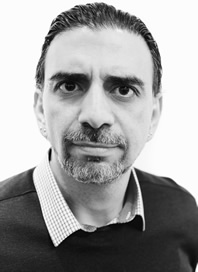 Building Innovation and Iteration into Our Educational Policies and Practices
Jaime Casap
Education Evangelist, Google
Jaime Casap is the Education Evangelist at Google. Jaime evangelizes the power and potential of technology and the web as enabling and supporting tools in pursuit of promoting inquiry-driven project-based learning models. Working with the Google for Education Team, Jaime collaborates with school systems, educational organizations, and leaders focused on building innovation and iteration into our education policies and practices. He speaks on education, technology, innovation, and generation z, at events around the world.
In addition to his role at Google, Jaime serves on a number of boards, including Inquiry Schools Dot Org, Seed Spot NEXT, and Mi Familia Vota. He is part of the Phoenix Union School District Team, who created the Phoenix Coding Academy, an inquiry-based high school designed with computer science as the core language students use in pursuit of the problems they want to solve. Jaime is also an adjunct professor at Arizona State University, where he teaches classes on policy, innovation, and leadership.

You can read Jaime's blog at www.jcasap.com and can follow and reach him on Twitter at @jcasap
Awards presented during this session:

UPCEA Excellence in Teaching Award

---