UPCEA 2014 West Region Conference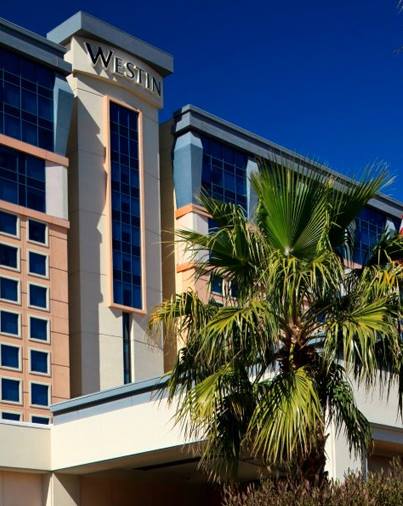 Join us for a first-class professional development experience and the excitement of Las Vegas at this year's UPCEA West Region Conference, Oct. 1-3, 2014, at the Westin Las Vegas Hotel.
Enjoy three days of networking with your West colleagues, presentations by top professionals in continuing education and all the fun and action Las Vegas has to offer. Located one block from the famed Las Vegas strip, the Westin Las Vegas Hotel puts you close to all the excitement at the heart of Vegas. We will also have special events and receptions you won't want to miss.
We are bringing back the awards luncheon to honor our 2014 recipients, and will have two general session speakers to energize and inspire you as we raise the stakes in continuing education!
New to UPCEA West Region Conference?
If this is your first UPCEA West Region Conference, you are not alone! Come and meet other first-timers and learn about UPCEA, the West region and opportunities to get involved in your professional association. Meet a new friend and mentor who will help you navigate around the conference. You will receive a special first-timers gift and a newcomers guide to help you maximize your conference experience. UPCEA, and the West Region in particular, is all about relationships and connections, and this is a great place to build new partnerships and community.
Concurrent Sessions Now Posted!
---
Thank you to all of our sponsors and exhibitors!
---
Thank you to our institutional sponsors!
---
If you are a corporate entity and would like to sponsor or exhibit in Las Vegas, click here.
If you are a representative of a university or college interested in Institutional Sponsorship, click here.
---
Join us as we reach our centennial year – the UPCEA West 2014 Regional Conference is part of our yearlong celebration of reinventing higher education.
Click here to add this to your calendar!
---

Join the conversation on CORe, UPCEA's professional networking platform!

Like UPCEA on Facebook!

Add UPCEA to your LinkedIn Groups!

Follow UPCEA on Twitter!