Online Pass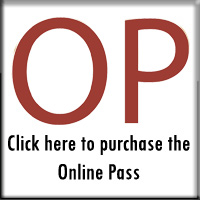 Experience last year's 2014 Summit for Online Leadership and Strategy with your entire team with the Online Pass, and receive institution-wide, on–demand access for up to one full year!
In partnership with Sonic Foundry, UPCEA and ACE recorded the entire program of the 2014 Summit for on-demand viewing via the Online Pass (all four general sessions, all 12 concurrent sessions, and all three Spotlight sessions). The pass, available to UPCEA and ACE members and Online Leadership Package institutions for $499 ($649 for nonmembers), provides on-demand viewing for your entire institution for up to one year.
This is a great opportunity to take advantage of the resources UPCEA and ACE have to offer, so purchase your pass today!
Sincerely,
Amy Heitzman 
Chief Learning Officer
UPCEA


This is not a live-access pass. Sessions will be recorded and then made available shortly after the Summit ends.

Purchasers of the Online Pass will be emailed a link after purchase and after the sessions have been made available for access. The Online Pass will provide on-demand access to the recorded sessions.