UPCEA South 2014 Regional Conference
The program committee is working hard to cook up a conference full of insightful speakers, valuable takeaways, essential networking, and plenty of SPICE--because that's just how we do things in UPCEA South!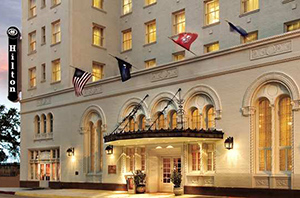 The headquarters hotel for the South regional conference is the Hilton Baton Rouge Capitol Center. This historic and elegant hotel is located in Baton Rouge's Downtown Arts & Entertainment District, within easy walking distance of restaurants, clubs, museums, live music venues, and the mighty Mississippi. Got some time before or after the conference? The New York Times recently published their take on what to do in 36 Hours in Baton Rouge. We could probably suggest a few other ideas (starting with a visit to the LSU campus), but it's not bad for a visiting Yankee.

Mark that calendar
today. This is something you won't want to miss.

---
Join us as we reach our centennial year – the UPCEA South 2014 Regional Conference is part of our yearlong celebration of reinventing higher education.
---

Join the conversation on CORe, UPCEA's professional networking platform!


Like UPCEA on Facebook!


Add UPCEA to your LinkedIn Groups!


Follow UPCEA on Twitter!