---
---
Program Sessions Announced!
About the Seminar
The UPCEA Marketing Seminar is the premier marketing event for marketing practioners in professional, continuing, and online higher education. Infused with the enthusiasm of more than 20 years of top-notch professional development expertise, the UPCEA Marketing Seminar has gained the reputation of being a lively, inclusive event -- delivering practical, hands-on information while connecting attendees to a valuable community of experienced marketing professionals.

The UPCEA Marketing Seminar is a great way to introduce a new employee to the world of PCE marketing, as well as reconnect a seasoned staff person who wants to brush up on the latest trends and exchange ideas and best practices.
We invite you to join us in New Orleans, Nov. 7-9, so you can see for yourself!

Program Highlights
Click here to see program content!

Can't Make It To New Orleans?
Watch 20 sessions LIVE from the comfort of your home or office by purchasing an online pass.


For a complete list of sessions to be streamed look for the following icon:

Peter Kim is Keynote Speaker!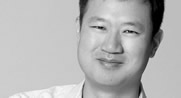 Renowned Independent Advisor on Marketing Strategy,
Peter Kim
will be the keynote presenter at the UPCEA Marketing Seminar on Wednesday, 11/7, 1-2:30 p.m. for the Opening General Session. As the former Chief Strategy Officer at Dachis Group and with years of experience, Peter will provide valuable insights on social business strategy that you will not want to miss:
How to formulate social business strategy
Why many current approaches to emerging technologies are limited
What actions can be taken to incorporate social tools into business


Social media is all the rage with consumers and has been put into use by the world's leading consumer brands. Now organizations of all types and sizes are exploring the use of social media both for internal purposes and as a communications conduit to the outside world. It's time to get serious about social media adoption in business and ask the tough questions. What are we trying to achieve? How do we make sense of the choices? Where do we get started? This keynote will give you a framework to address these key challenges to unlock opportunities in the current market environment.


---
Share your thoughts about the upcoming conference.
Register Today!


Registration Now Open!
Come to one of the best professional development seminars for marketers working in professional, continuing and online education today.

The seminar will be held from November 7, 1 p.m. – November 9, 12 noon
Early Bird
(Before 9/30/12)
Regular Rate
UPCEA Members
$690
per person
$740
per person
Non-Members
$890
per person
$940
per person

UPCEA Member Group (3+)
Use the Promo Code: group-online to receive 10% off.


Pre-con:
Marketing 101
11/7, 9:30-12
$100
$100
Pre-con:
Google Adwords
and Analytics
11/7, 9:30-12
$100
$100
Pre-con:
Professional and Continuing Education Branding
11/7, 9:30-12
$100
$100