UPCEA 99th Annual Conference 2014 - Miami
Own The Moment!
March 26 - 28, 2014, Hyatt Regency Miami
---
---
Welcome To UPCEA's 99th Annual Conference in Miami! 
Building upon the successes of the last two years, the 2014 Annual Conference Advisory Committee has decided to continue the themes from the Portland Conference,
"Resilience"
and from the Boston Conference,
"Disruption 2.0: Game-Changers in Professional, Continuing, and Online Education"
with the 2014 theme of
 "Own The Moment".
You might ask why "Own The Moment"?  We are at a critical point in higher education.  As leaders of Professional and Continuing Education, we have the opportunity to take charge of our missions and goals, to serve adult students with quality continuing education and online programs, to demonstrate the impact our programs are making to the constituents served, and to contribute to the success of the overall mission, vision, and strategic goals of our institutions.   If we do not "Own The Moment", our units or divisions are likely to suffer programmatically, financially, and strategically as key providers and leaders at our institutions.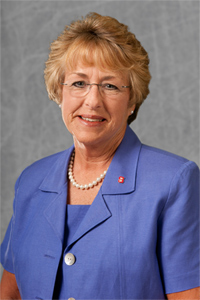 As our institutional leaders become more aware of our programs and services, the agility and entrepreneurial spirit we possess, the innovative techniques and practices we implement, the risk taking environment we are accustomed to working within, and the exceptional leadership that we provide, we have tremendous opportunities to be the real game-changers on our campuses.  So, let's "Own The Moment". The time for action is now!  The UPCEA 2014 Conference will be the place for you to become more engaged and more committed to the profession of professional and continuing education.  The call for proposals has just been released.  Click here for more details.
Miami will be the place to be March 26 - 28, 2014.  It is a city alive with diverse cultures, food, historical attractions, architectural sights, bountiful waterways and beaches, and gorgeous sunsets.  Networking with your colleagues, both new and old, couldn't get any better than in Miami! 
I am looking forward to seeing you in Miami.
Alice S. Warren
Chair, 2014 UPCEA Annual Conference and Advisory Committee 


---

Join the conversation on CORe, UPCEA's professional networking platform!


Like UPCEA on Facebook!


Add UPCEA to your LinkedIn Groups!


Follow UPCEA on Twitter!
---