The Summit for Online Leadership & Strategy

A Joint Presentation by UPCEA and ACE
Coronado Island Marriot, San Diego - Jan 29-31, 2014
---
View Cable Green's general session:
Innovation, Access, and Open Education:
The Business & Policy Case for OER



Presenter: Cable Green, Creative Commons. To view Cable's slides, click here: http://ow.ly/t8cVx

---
To view the rest of the Summit For Online Leadership and Strategy's program purchase the Online Pass.

---

Our field is rapidly changing due in large part to advances in technology during a period of economic stagnation.  New, powerful opportunities have emerged in higher education, including analytics, assessment models, MOOCs, and flexible learning programs designed to facilitate degree completion. Those who understand these developing trends and can master the strategic use of online learning will flourish in the coming years; those who do not will be vulnerable to eroding enrollments, or worse.
In a unique partnership between UPCEA and ACE, the Summit convenes key thought leaders and practitioners to address four key topics that are re-shaping the 21st century university:
Aligning Online Education with Institutional Mission and Strategy
How Big Data is Driving Efficiency and Effectiveness
Innovation, Access, and Affordability: A Strategic Imperative
Understanding the Policy Environment for Online Education


---
UPCEA and ACE are grateful to our Strategic Innovation Leaders for their generous support of the Summit for Online Leadership & Strategy:
---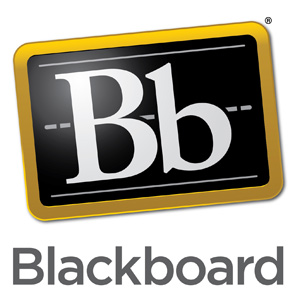 About Blackboard
Blackboard Inc. is a global leader in enterprise technology and innovative solutions that improve the experience of millions of students and learners around the world every day. Blackboard's solutions allow thousands of higher education, K-12, professional, corporate, and government organizations to extend teaching and learning online, facilitate campus commerce and security, and communicate more effectively with their communities. Founded in 1997, Blackboard is headquartered in Washington, D.C., with offices in North America,Europe, Asia and Australia.
---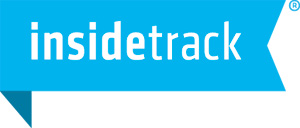 About InsideTrack
Recently named among the World's Top 10 Most Innovative Companies in Education by Fast Company magazine, InsideTrack is best known for its executive-style student coaching, which is proven to increase enrollment, retention and completion by an average of 10 to 15 percent. However, since its founding in 2001, InsideTrack has also developed a reputation for effective use of technology and analytics, both to manage its coaching operations and to generate insights for university leaders on how to enhance the student experience and overall operational effectiveness. After coaching 361 students in its first year, InsideTrack has now coached more than 635,000 students. As it continues gathering and analyzing data on what makes students and institutions successful, the company is helping to shape the future of higher education – one in which more students graduate prepared for success. For additional information, please visit: www.insidetrack.com. Follow InsideTrack on Twitter @InsideTrack
---

About Pearson

Pearson is the world's leading learning company, providing educational materials and services and business information through the Financial Times Group. Pearson serves learners of all ages around the globe, employing 41,000 people in more than 70 countries. For more information, visit http://www.pearson.com.
---

Join the conversation on CORe, UPCEA's professional networking platform!


Like UPCEA on Facebook!


Add UPCEA to your LinkedIn Groups!


Follow UPCEA on Twitter!