Pre-Conference Open House: The Entrepreneurial Nuts & Bolts of Applied Leadership
What does it take to work in a profit center in the middle of a public institution? It takes a combination of planning and project management, business savvy, creativity, entrepreneurism, persuasion, persistence and above all, leadership.  The Central Region Planning Committee with support from the new Business and Operations Network, is pleased to provide this series of informative, practical, and hands-on workshops targeted for up and coming higher education leaders to use in developing new programming at their home institution.

Join us throughout the morning!
---
Target Audience:  Program Managers, Project Managers, Program Directors, Mid-level Administration, Coordinators
---
Registration is limited to 45 attendees. Be sure to register early!
Pre-Conference registration is separate from full conference registration. To register for the full conference, click here.

The Central Region Pre-Conference Leadership Academy's costs are partially underwritten by the UPCEA Central Regional Council.
---
Pre-Conference Presentation Open House
Attendees will be able to attend all or some of the sessions available. The open house setting is designed to accommodate travelers and their varying schedules. Presentations will begin at the top of each hour for easier event planning.

---
Start Time: 8:00 am
Location: Pontchartrain Room
Presentation Title: Adjusting to the New Reality
Presenters: Steve VandenAvond, Bob Eslinger, and Stephanie Zandroga-Langlois
What is a cost recovery model, should we try it, and how do we get there?
Budgeting and cash flow in a cost recovery "shop."
Applications of cost recovery in an academic setting.
Needs analysis for cost recovery programming.
Objectives:
Differential a cost recovery approach to educational programming and determine the appropriateness of the model for their institutions
Apply budgeting and cash flow principals.
Apply a methodology for assessing programmatic need to continuing education and academic programs at their colleges and universities
Presenter Biographies: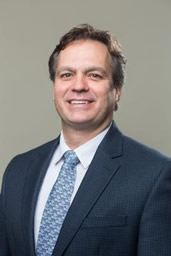 Dr. Steve VandenAvond has been NMU's Vice President for Extended Learning and Community Engagement since 2015. Steve has worked in adult and continuing education for more almost 20 years as a faculty member and administrator in both private/non-profit and public colleges and universities and has devoted his career to providing adult students with suitable access to higher education.  Having received his doctorate in development psychology from Loyola University-Chicago, Steve's focus has been finding ways to not only create adult friendly academic programs and services, but to cultivate meaningful and engaging relationships with adult students, especially when they study at a distance.
Dr. VandenAvond came to NMU from the University of Wisconsin-Green Bay where he had been serving as the Associate Provost and Dean for Outreach and Adult Access since 2010.  From 2000-2010 he was a faculty member and administrator at Silver Lake College and was a faculty member and the director of the psychology program at Michigan Technological University from 1997-2000 where he also co-founded and directed the Center for Educational Technology Research and Assessment.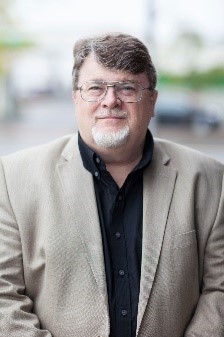 Robert Eslinger is currently the Interim Dean of the College of Technology and Occupational Sciences at Northern Michigan University. The new college serves as one of the primary sources for programs associated with the university's community college role in the region.  
As Associate Vice President for Innovation, Economic Development and Community Engagement, Eslinger provides leadership and coordinates university activities as they relate to community engagement on economic development initiatives. Additionally, he provides guidance and leadership on university research specific to economic development, workforce and talent issues.  He was co-founder of Invent@NMU, an innovative entrepreneurial center.  He continues to be the Director of the Center for Rural Community and Economic Development and represents the university on numerous local and regional boards related to economic and community development.
Eslinger received his bachelor's degree from Northern Michigan University and his master's from Naval Postgraduate School in Monterey, California.
He is married to Sandy and they have one adult son, Robert.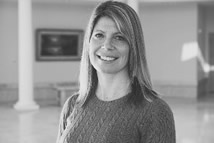 Stephanie Zadroga-Langlois is the Director of Continuing Education and Workforce Development at Northern Michigan University. The department primarily cultivates partnerships with businesses and industries throughout the Upper Peninsula of Michigan and oversees a variety of skilled, professional and personal development training programs that are often customized to meet specific needs.
Prior to joining the university, Zadroga-Langlois spent more than a decade managing teams at corporate and state-funded entities that had direct impacts on workforce and economic development both regionally and nationally.
Stephanie received her Bachelor's and Master's Degrees, both in English from Northern Michigan University where she also taught Composition classes.
Zadroga-Langlois is married to Andy Langlois, owner of Blackrocks Brewery in Marquette and has two children, Eden and Truman.
---
Start Time: 9:00am
Location: Pontchartrain Room
Presentation Title: Strategic Budget Practices—The PCE Landscape, Increasing the Odds for Success, and Lessons to Learn
Presenters: Michele St. Denis and Teri Fuller
The current landscape of Professional and Continuing Education
The context of strategic budget practices in relation to the entrepreneurial nature of PCE units
Theory into action: developing budget plans
Understanding common risk factors
Outcomes:
Discuss how the unique vision of PCE units, in consideration with the financial landscape of higher education, sets the stage for strategy development and resource allocation.
Describe the strategic nature of budget process and determine the right questions to ask.
Identify how to establish a budget plan

Presenter Biographies: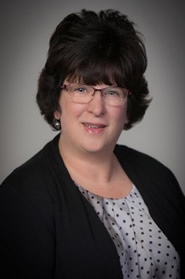 Michele St Denis has worked at Oakland University for seventeen years in multiple capacities, serving as Manager of Student Accounts, Manager of Accounts Payable, Budget Manager for Finance and Administration, and now the Assistant Dean for the School of Nursing. As Assistant Dean, Michele provides administrative support to the Dean and School of Nursing in matters such as academic planning, budgeting, personnel, grants management, fiscal analysis, projections and statistical analysis.
Michele received her BA in Economics from Oakland University, has been married for 33 years, and raised three daughters.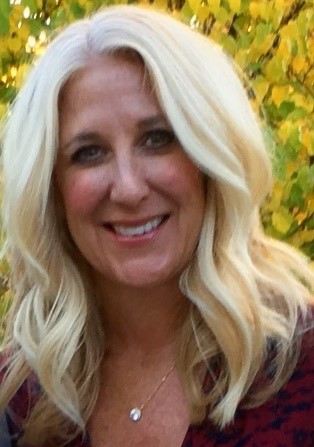 Teri Fuller is the Assistant Dean of Business and Operations at University College, the college of professional and continuing studies at the University of Denver. With more than 25 years dedicated to finance and business, Teri has been an influential leader within Fortune 500 companies, start-ups, and non-profits. She is fluent in strategic planning, financial analysis, and budgeting and her decade of experience at the University of Denver gives her unique insight to the challenges and rewards of working within higher education. Currently, Teri serves as the Vice-Chair of Member Engagement and Strategy for UPCEA's Business and Operations Network. A native of the Pacific Northwest, Teri has four children, including three daughters attending high school and a son attending the University of Denver and playing for the University of Denver men's soccer team.


---
Start Time: 10:00am
Location:
Presentation Title: Lesson's learned when projects go sour: An academic perspective
Presenter: Barbara Kopp Miller
Academic Audience
Professional Development
Objectives:
Identify strategies for working with difficult faculty and staff while implementing new projects
Discuss positive outcomes of "failed" projects
Describe strategies to avoid unintended consequences for implementing new projects
Presenter Biography: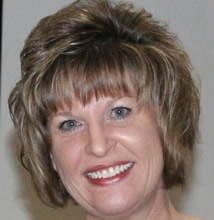 Dr. Kopp Miller is currently the Dean of University College at The University of Toledo. The college serves 2500 students through the Department of Interdisciplinary Studies and Special Programs, and the Department of Exploratory Studies. The college also serves students and the community through its Military Service Center.
Kopp Miller joined the University in 1991 and has held a number of faculty appointments and administrative roles at UT. With a scholarly expertise in the area of gerontology, she teaches in the Department of Public Health and Preventative Medicine.
She received her bachelor's, master's and doctoral degrees in psychology from Bowling Green State University.
Dr. Kopp Miller is married to Mark Miller.  They have one teenage son, Jordan.
---