2018 UPCEA Annual Conference
General Sessions
March 14 | 2:00 - 3:30 PM
Lessons Learned on the Journey from Engineer to World Changer
Donna Harris
Cofounder, 1776
Donna is Cofounder of 1776, a global incubator and seed fund that works with entrepreneurs, corporations and government leaders to accelerate innovation to solve the complex challenges of the future. Under her leadership 1776 has grown from idea to a globally recognized brand at the center of worldwide startup activity. Launched in 2013, 1776 has campuses in Washington, DC, Arlington, Virginia, San Francisco, New York, and Dubai and operates a venture capital fund making investments worldwide.
1776 has supported thousands of entrepreneurs globally through mentoring, financial backing and guidance from the 1776 network. With visitors including President Obama, former British Prime Minister David Cameron, Her Majesty Queen Rania of Jordan, and CEOs of the world's largest corporations, 1776 has become the singular go-to stop in the Washington, DC region for political and corporate leaders seeking to understand and engage the innovation economy.
Prior to launching 1776, Donna was Managing Director of the Startup America Partnership where, working in partnership with the White House, the Kauffman Foundation and the Case Foundation, she led the Partnership's work to strengthen American cities' support for entrepreneurs. Her work was the precursor to the Startup Nations initiative, enabling informal knowledge between 160 countries committed to accelerating new firm formation and driving job creation. Donna remains on the Board of Directors of the Global Entrepreneurship Network, which oversees the Startup Nations initiative.
Prior to joining Startup America, Donna was Vice Chair of Interpoint Group, a government markets strategy firm, which worked with corporations, non-profits, foundations, and governments globally to enable them to better communicate and work with the government. Under her leadership, the company grew 10x and was acquired by Pegasus Capital Partners.
She was also previously Founder and CEO of Kinderstreet, an education, sports, and recreation software provider. Donna grew the company from concept to a national leader with 900+ user schools in 41 states, and it was acquired by Arc Capital Development in 2005. She was also previously Vice President of Centromine, a software provider in the Health and Human Services industry. Centromine was acquired by the Echo Group in 2000.
Donna began her career in Detroit as a Systems Engineer with Electronic Data Systems and also held various roles at Oracle Corporation before shifting her focus to entrepreneurship.
Donna serves as a Policy Advisor for the Economic Innovation Group, a Trustee of the Federal City Council, and is a Member of the Washington DC Economic Club. She's also on the Board of Directors of the Global Entrepreneurship Network and the National Center for Entrepreneurship, is an Entrepreneur-In-Residence at Georgetown University and is an active angel investor having co-founded K Street Capital.
Donna is a frequent speaker and contributor to publications such as the Wall Street Journal, Washington Post, Forbes, Fortune and Huffington Post. Recognized as one of Washington, DC's Power 100 by Washington Business Journal and Washington Life Magazine, and as a Tech Titan by Washingtonian Magazine, Donna has become one of the most influential speakers on innovation, entrepreneurship and the digital economy.
Donna holds a bachelor's degree from Central Michigan University and MBA with distinction from The University of Michigan Ross School of Business. She also received an honorary Doctor of Laws degree from American University. She resides in Northern Virginia with her husband Linwood and son Chase.
---
March 15 | 12:15 - 1:45 PM
Frugal Innovation: Doing More with Less in Education
Simone Ahuja, Ph.D.

Marketing and Strategy Consultant, Co-Author of Jugaad Innovation
Dr. Simone Ahuja is the founder of Blood Orange, an innovation and strategy advisory firm. Headquartered in Minneapolis with global teams, Blood Orange has developed a fast and frugal innovation methodology that helps companies move develop innovative ideas and move them through to execution.
She is an HBR.org columnist and serves as an advisor to MIT's Practical Impact Alliance and Noora Health, a FastCompany "Most Innovative Company". Simone provides innovation and intrapreneurship consulting services, interactive labs and keynotes to organizations including 3M, Procter & Gamble, Target Corp, Medtronic, Stanley Black and Decker, and the World Economic Forum.
Simone is the co-author of the international bestseller Jugaad Innovation - Think Frugal, Be Flexible, Generate Breakthrough Growth, and author of the forthcoming book on intrapreneurship, Disrupt-It-Yourself - Hacking the Corporation to Make it Fast, Fluid and Frugal, due out in 2017.
---
March 15 | 3:15 - 4:15 PM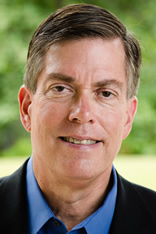 Roger Dooley
Creator and Publisher of Neuromarketing
Roger Dooley is an author, international keynote speaker, and consultant. He is a recognized expert in the use of brain and behavior research to improve marketing, sales, and customer experience.
Dooley is the author of the best-selling Brainfluence: 100 Ways to Persuade and Convince Consumers with Neuromarketing (John Wiley & Sons), which has been translated into six languages. He writes the popular blog Neuromarketing columns at Forbes.com and Entrepreneur.com. He is the founder of Dooley Direct, a marketing consultancy, and co-founded College Confidential, the leading college-bound website. The latter business was acquired by Hobsons, a unit of UK-based DMGT, where Dooley served as Vice President of Digital Marketing after the acquisition.
Dooley's work focuses on influence and persuasion with an emphasis on highly practical application of brain and behavior research. He brings a well-grounded understanding of how business works to every project. He has worked with companies ranging from Fortune 500 firms to entrepreneurial startups to enhance their digital and conventional marketing. The Persuasion Slide™ is a model created by Dooley that puts marketing and customer experience in an easy to understand framework. This model allows businesses to focus on the four key elements needed to persuade customers to act and aids in identifying friction points in the customer experience that prevent sales and reduce satisfaction. The framework has been applied to other behavior change topics, such as compliance with medical instructions.
Dooley spent years in direct marketing as the co-founder of a successful catalog firm and was director of corporate planning for a Fortune 1000 company. He has an engineering degree from Carnegie Mellon University and an MBA from the University of Tennessee.
---

March 16 | 11:15 AM - 12:15 PM
The Learning & Development Landscape
Jason Wingard, Columbia University


Mike Adelstein, Potomac Photonics


Moderator: Kelly Otter, Georgetown University
---