General Sessions


Wednesday, June 14th
2:00 PM
The Next Wave: Navigating the Challenges of a New Era for Higher Education

Jeff Selingo, Author, visiting scholar at Georgia Tech's Center for 21st Century Universities, and special advisor to the Arizona State University-Georgetown University's Academy for Innovative Higher Education Leadership


Jeffrey J. Selingo has written about higher education for two decades. He is the author of three books, the newest of which, There Is Life After College (HarperCollins, 2016), is a New York Times bestseller. Named one of LinkedIn's "must-know influencers" of 2016, Jeff is a regular contributor to the Washington Post, a special advisor and professor of practice at Arizona State University, and a visiting scholar at Georgia Tech's Center for 21st Century Universities.
His writing has also appeared in the New York Times, the Wall Street Journal, and Slate. He is the former top editor of the Chronicle of Higher Education, where he worked for 16 years in a variety of reporting and editing roles.
Jeff's work has been honored with awards from the Education Writers Association, Society of Professional Journalists, and the Associated Press. He has been the keynote speaker before dozens of associations and universities and appears regularly on regional and national radio and television programs.
Jeff received a bachelor's degree in journalism from Ithaca College and a master's degree in government from the Johns Hopkins University.
---
Thursday, June 15th
9:00-10:00 AM
Taking the 'Alternative' out of Alternative Credentials: Packaging, Describing, and Differentiating Talent Development for a New Era of Learners and Employers

For decades, professional and continuing educators have been providing alternative credentials in the form of certificate programs. More recently alternative credentials have become a hot topic due to partnerships between higher education and industry, new non-postsecondary providers, and the immediate need to address the skills gap in today's workforce. Join us for a discussion of how non-traditional credential providers are shaping the alternative credential movement.
---
12:30-1:45PM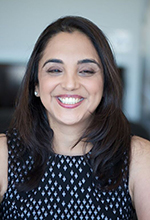 Choosing in a Modern World
Sheena Iyengar, Inaugural S.T. Lee Professor of Business, Columbia University, Author of "The Art of Choosing"
Sheena S. Iyengar is the inaugural S.T. Lee Professor of Business in the Columbia Business School. She has taught on a wide variety of topics, including leadership, decision making, creativity, innovation, and globalization.
Considered one of the world's leading experts on choice, Dr. Iyengar's core research focusses on the psychology of choice and decision-making, addressing how humans face challenges in a world where they are inundated with options. Her book, "The Art of Choosing," explores topics such as, why choice is powerful and where its power comes from, the ways in which people make choices, and the relationship between how we choose and who we are. Dr. Iyengar has also turned her attention to tackling issues in the business world through the lenses of network analysis and diversity-inspired research. Dr. Iyengar's work has been published in premiere academic journals across such disciplines as economics, psychology, management, and marketing, and she received the Presidential Early Career Award in 2002, and has been
voted among the Top 50 most influential business thinkers by Thinkers50 and rated one of the world's best B-School Professors by Poets and Quants. Her book, The Art of Choosing received one of the six Financial Times and Goldman Sachs Business Books of the Year 2010 awards, and was ranked #3 on the Amazon.com Best Business and Investing Books of 2010. Her research is regularly cited in the popular media, including the New York Times, Wall Street Journal, the Economist, and BBC. Dr. Iyengar has also appeared on television programs like the Today Show, the Daily Show, and Fareed Zakaria's GPS on CNN. Her TED Talks have collectively received almost four million views and her research continues to inform markets, businesses, and people all over the world.
Dr. Iyengar knows firsthand how the power of choice can transform lives. When she was three years old, she was diagnosed with a rare form of retinitis pigmentosa, an inherited disease of retinal degeneration. By 6th grade, she had lost the ability to read, and by 11th grade, she had lost her sight entirely and could only perceive light. Dr. Iyengar was told by her high school guidance counselor that she shouldn't bother applying to college. Not only did she choose to go to college, she graduated from the Wharton School of Business at the University of Pennsylvania with a B.S. in Economics and a B.A. in Psychology. She then earned her Ph.D. in Social Psychology from Stanford University and joined the Columbia faculty in 1998.
Sheena's parents immigrated to New York from Delhi, India by way of Toronto, Canada, where she was born. Sheena currently lives in New York with her son.
---
3:30-4:30 PM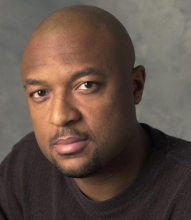 Building a Scalable, Accessible, and Community Oriented Online Degree: A Story About Georgia Tech's OMS CS
Dr. Charles Isbell, Professor and Senior Associate Dean at College of Computing, Georgia Institute of Technology
Dr. Isbell's research interests are varied, but recently he has been building autonomous agents that engage in life-long learning when in the presence of thousands of other intelligent agents, including humans. His work has been featured in the popular media, including the New York Times and the Washington Post, as well as in technical collections where he has been recognized with two best paper awards. Charles also pursues reform in computing education. He was a developer of Threads, Georgia Tech's structuring principle for computing curricula and one of the key developers in Georgia Tech's new MOOC-supported Masters of Science in Computer Science. Both efforts support his interest in accessibility of higher education.
Isbell is a native or either Chattanooga, TN or Atlanta, GA depending upon whom you ask. He attended Georgia Tech as an undergrad before pursuing graduate studies at MIT. Upon graduating with his PhD, Charles joined AT&T Labs. In 2002, Charles returned to Atlanta and Georgia Tech's College of Computing where he is able to indulge his research and educational interests.

---
Friday, June 16th

11:15 AM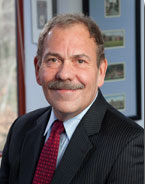 The Future of Higher Education: What Yesterday Tells Us About Tomorrow
Arthur Levine, President, Woodrow Wilson Foundation
Arthur Levine, president of the Woodrow Wilson National Fellowship Foundation and president emeritus of Teachers College, Columbia University, is nationally known for his work on the preparation of school leaders, teachers, and education researchers. He has also written and spoken widely on the undergraduate experience, the changing nature of teaching and learning, access to higher education, and equity in the schools. His work has appeared in such publications as The New York Times; The Los Angeles Times; The Wall Street Journal; Education Week; Inside Higher Education; and The Chronicle of Higher Education. The most recent of his 12 books is Generation on a Tightrope, A Portrait of Today's College Student (with Diane R. Dean). A member of the American Academy of Arts and Sciences, he sits on the boards of the Motivis Learning and Say Yes to Education. He received his bachelor's degree from Brandeis University and his Ph.D. from the State University of New York at Buffalo.
---